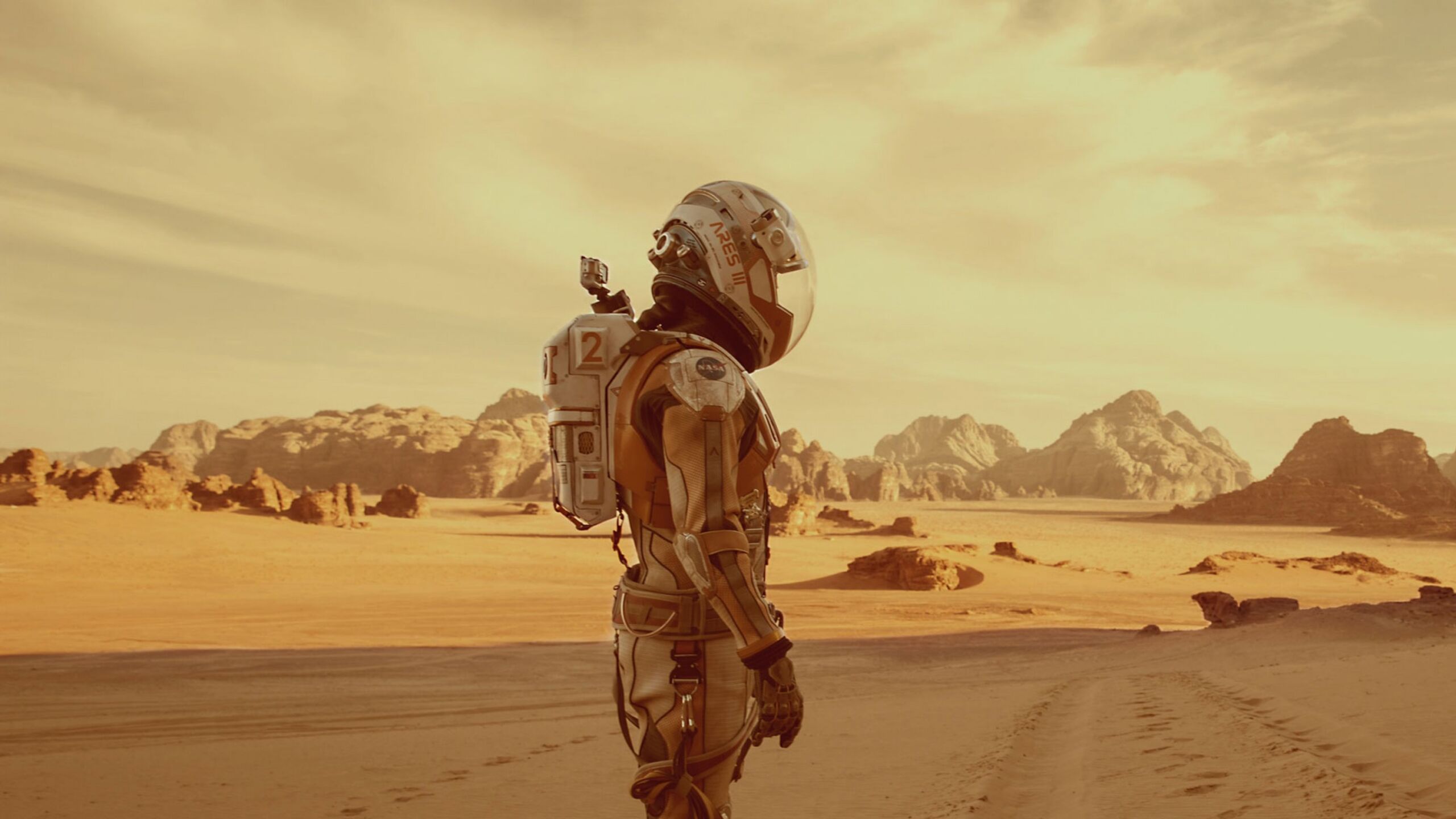 Milk was briefed to track digital wounds and bruises to Matt Damon to suggest his character, Watney's injuries, revealed when he first returns to the Hab after the opening dust storm sequence.
"Makeup bruises were used on him when they shot the scene," said Milk VFX supervisor Sara Bennett, "but they decided those live-action effects weren't enough; so, VFX Supervisor Richard Stammers asked us to add more substantial bruising in about 19 shots. Framestore did the initial concepts, and we did some variations of those, working with Richard. Once the concepts were approved by Ridley Scott we concentrated on getting the tracking correct, which was difficult because, of course, he wasn't wearing tracking markers in the plates. We didn't really having anything to track to."
With no tracking markers to rely on, the Milk VFX team used freckles, moles and other marks on Damon's body to do the track. "It was still very hard to pick up on those details," said Bennett, "so, we used a technique called Fourier Transform, which is used a lot in the graphic design industry. It basically creates high-frequency, black-and-white mattes from the image information and detail on the skin – so any mole or freckle would result in this high-frequency matte. Anything like colour or shading would result in a low-frequency matte. Those mattes gave the trackers the ability to get a solid track initially, through 3D Equalizer. Then, on top of that, we had to do match-moving. We built a very flexible rig with the right controls and then match-moved every single frame. We did secondary animation on top of that to get the muscle contractions and the skin sliding. It was quite painstaking work to get it really locked down, especially since it was in stereo."
Director
Ridley Scott
Producers
Simon Kinberg, Ridley Scott, Michael Schaefer & Mark Huffam
Production Companies
Scott Free Productions, Kinberg Genre & TSG Entertainment
Distributor
20th Century Fox
Milk VFX Supervisor
Sara Bennett
Milk VFX Producer
Clare Norman
Release Date
11 September 2015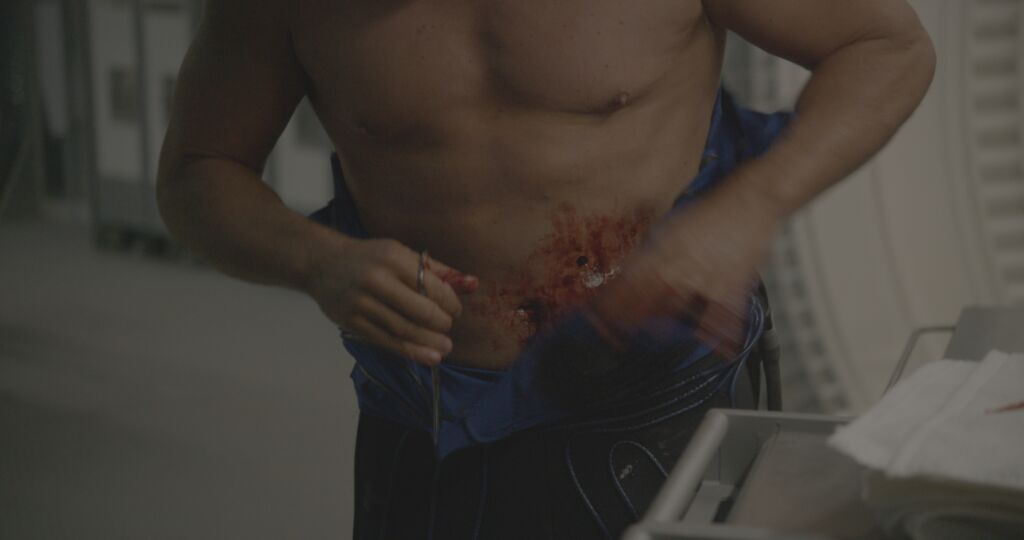 We all made this happen…
This team of amazing people made this happen. Join our lovely community to work on the most exciting projects with our amazing people.
Clare Norman
Natalie Reid
Sara Bennett
Nicolas Hernandez
Matias Derkacz
Ellie McCarthy
Collette Nunes
Benoit Leveau
Sam Lucas
Will Pryor
Joe Arnold
Amy Furey
Natalie Rocks
Paul Connaughton
Noel O'Malley
James Berkley
Bastien Mortelecque
Turlo Griffin
Neil Alford
Theajo Nagarajan
Luciano Lopes
Tomi George
Felipe Olid
Chiara Talarico
Clare Norman
Natalie Reid
Sara Bennett
Nicolas Hernandez
Matias Derkacz
Ellie McCarthy
Collette Nunes
Benoit Leveau
Sam Lucas
Will Pryor
Joe Arnold
Amy Furey
Natalie Rocks
Paul Connaughton
Noel O'Malley
James Berkley
Bastien Mortelecque
Turlo Griffin
Neil Alford
Theajo Nagarajan
Luciano Lopes
Tomi George
Felipe Olid
Chiara Talarico
Clare Norman
Natalie Reid
Sara Bennett
Nicolas Hernandez
Matias Derkacz
Ellie McCarthy
Collette Nunes
Benoit Leveau
Sam Lucas
Will Pryor
Joe Arnold
Amy Furey
Natalie Rocks
Paul Connaughton
Noel O'Malley
James Berkley
Bastien Mortelecque
Turlo Griffin
Neil Alford
Theajo Nagarajan
Luciano Lopes
Tomi George
Felipe Olid
Chiara Talarico
Clare Norman
Natalie Reid
Sara Bennett
Nicolas Hernandez
Matias Derkacz
Ellie McCarthy
Collette Nunes
Benoit Leveau
Sam Lucas
Will Pryor
Joe Arnold
Amy Furey
Natalie Rocks
Paul Connaughton
Noel O'Malley
James Berkley
Bastien Mortelecque
Turlo Griffin
Neil Alford
Theajo Nagarajan
Luciano Lopes
Tomi George
Felipe Olid
Chiara Talarico
Clare Norman
Natalie Reid
Sara Bennett
Nicolas Hernandez
Matias Derkacz
Ellie McCarthy
Collette Nunes
Benoit Leveau
Sam Lucas
Will Pryor
Joe Arnold
Amy Furey
Natalie Rocks
Paul Connaughton
Noel O'Malley
James Berkley
Bastien Mortelecque
Turlo Griffin
Neil Alford
Theajo Nagarajan
Luciano Lopes
Tomi George
Felipe Olid
Chiara Talarico