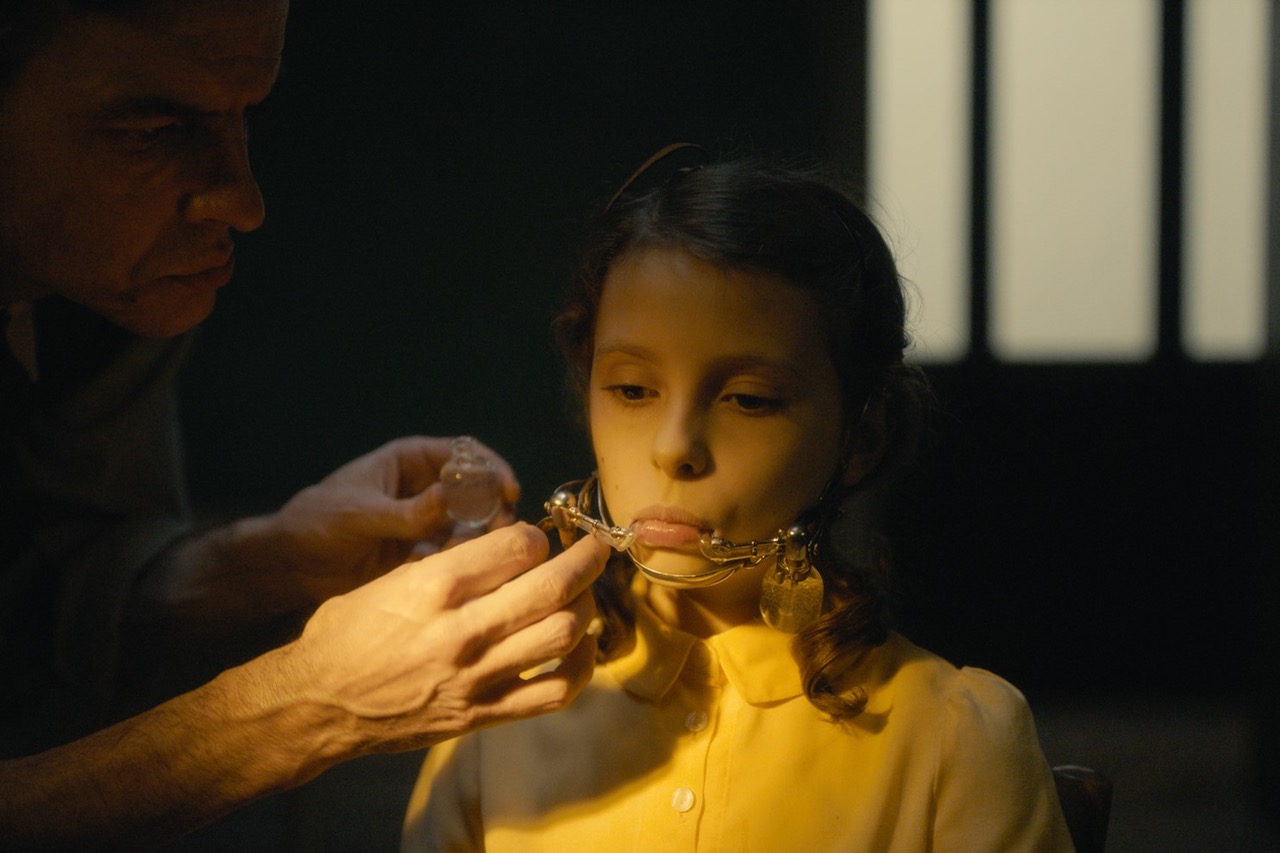 Milk has completed production on director Lucile Hadzihalilovic's upcoming feature film, psychological thriller Earwig.
Earwig was adapted from the 2019 novel of the same name by UK writer, performance artist and sculptor Brian Catling and stars UK actor Paul Hilton, Romola Garai and Alex Lawther. Andy Starke produces. It was shot in Brussels in November 2020 and made its debut on the festival circuit in Autumn 2021.
Milk's work was overseen by VFX Supervisor Murray Barber, with Robin Ashworth-Cape as 2D Supervisor.
Director
Lucile Hadžihalilović
Producers
Jean des Forêts, Amélie Jacquis & Andrew Starke
Production Companies
Petit Film, BFI Film Fund, Anti-Worlds, Frakas Productions & Film4
Distributors
New Story, Anti-Worlds, Juno Films & MUBI
Milk VFX Supervisor
Murray Barber
Milk VFX Producer
Sally Spencer
Release Date
10 September 2021
We all made this happen…
This team of amazing people made this happen. Join our lovely community to work on the most exciting projects with our amazing people.
Murray Barber
Sally Spencer
Robin Stuart Ashworth-Cape
Sam Lucas
Amy Felce
Dimitris Lekanis
Bastien Mortelecque
Simon Wicker
Henning Glabbart
Ben Thomas
MJ Cunha
John Cooper
Murray Barber
Sally Spencer
Robin Stuart Ashworth-Cape
Sam Lucas
Amy Felce
Dimitris Lekanis
Bastien Mortelecque
Simon Wicker
Henning Glabbart
Ben Thomas
MJ Cunha
John Cooper
Murray Barber
Sally Spencer
Robin Stuart Ashworth-Cape
Sam Lucas
Amy Felce
Dimitris Lekanis
Bastien Mortelecque
Simon Wicker
Henning Glabbart
Ben Thomas
MJ Cunha
John Cooper
Murray Barber
Sally Spencer
Robin Stuart Ashworth-Cape
Sam Lucas
Amy Felce
Dimitris Lekanis
Bastien Mortelecque
Simon Wicker
Henning Glabbart
Ben Thomas
MJ Cunha
John Cooper
Murray Barber
Sally Spencer
Robin Stuart Ashworth-Cape
Sam Lucas
Amy Felce
Dimitris Lekanis
Bastien Mortelecque
Simon Wicker
Henning Glabbart
Ben Thomas
MJ Cunha
John Cooper