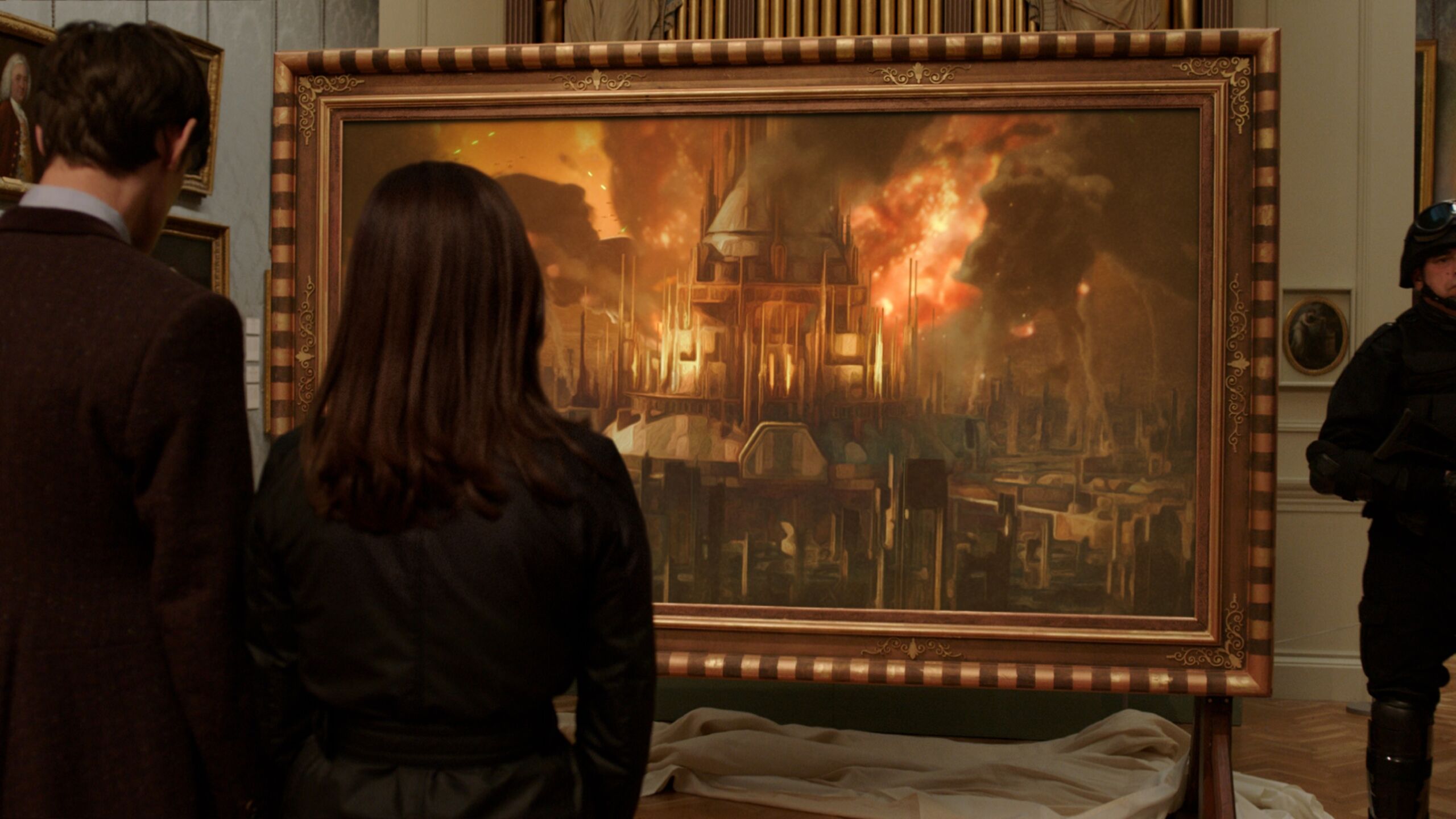 Milk created the visual effects in stereoscopic 3D for the BBC's 75-minute Doctor Who 50th anniversary special episode, for UK and international television.
Milk created a series of jaw-dropping large-scale CG environments, action and CG spacecraft in stereoscopic 3D to support the epic storyline of the 50th anniversary Special in which the Doctors embark on their greatest adventure yet: All of reality is at stake as the Doctor's own dangerous past comes back to haunt him.
Milk created 129 visual effects shots including the dramatic sequences featuring the Gallifreyan city of Arcadia under siege. Milk constructed a large scale 3D environment of the falling city, buildings, debris and explosions; and fly-through shots that fully immerse the audience, taking advantage of the depth that stereoscopic 3D allows, making the sequences more visceral and exciting than ever.
Milk created the dramatic 3D Time Lord paintings at the National Gallery through which the Doctor and Clara witness the catastrophic battle and fall of Arcadia and which form the entry point for the viewer to fly into the city. One of the biggest challenges was creating a framed painting that appears to be a two dimensional object but which, when the camera moves around it, is revealed to be a full 3D environment with depth, whilst still remaining within the picture frame.
Milk also worked with the BBC's Art Department to design the Dalek fighter pods – a brand new feature of the Dalek fleet – created especially for the 50th anniversary episode to maximize the speed and agility of the Daleks in the attack sequences during the fall of Arcadia.
Milk created the space/time portal, which appears throughout the episode. It is described in the script as 'shimmering through the air… howling and crackling'. We see it from several different angles, including looking straight into it. The challenge was to create a real sense of depth within it, both in stereoscopic 3D but also for our 2D viewers. This was quite tricky as the portal isn't a solid mass, but has a fluid feel about it. The Portal was developed and realised in Houdini.
Director
Nick Hurran
Producers
Marcus Wilson, Steven Moffat & Faith Penhale
Production Company
BBC Worldwide
Distributor
BBC
Milk VFX Supervisor
Murray Barber
Milk VFX Producer
Jenna Powell
Release Date
23 November 2013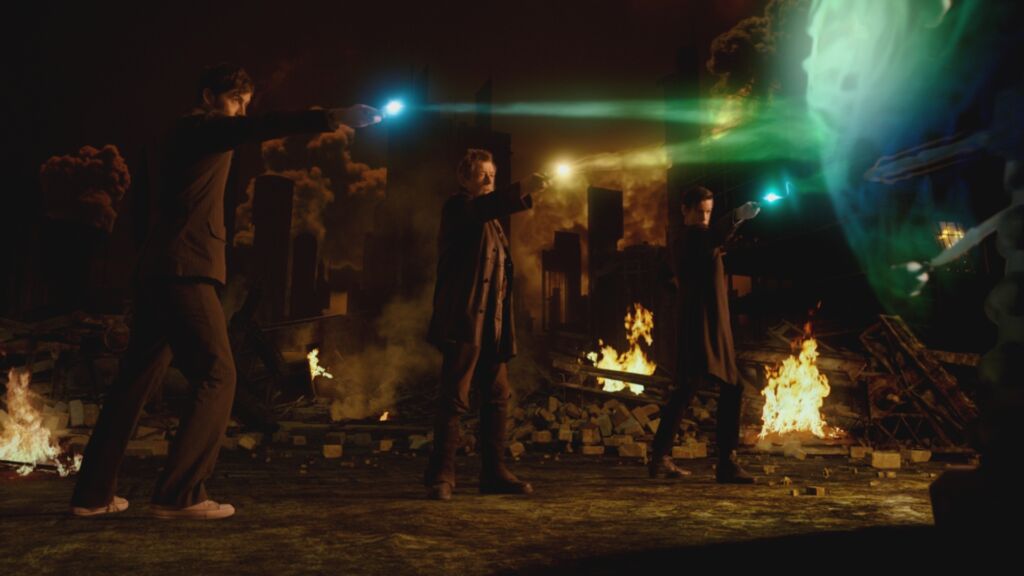 We all made this happen…
This team of amazing people made this happen. Join our lovely community to work on the most exciting projects with our amazing people.
Jenna Powell
Murray Barber
James Moxon
Darren Byford
Natalie Reid
Mark Bright
Sam Lucas
Neil Roche
Amy Felce
David Bennett
James Reid
Simon Wicker
Jenna Powell
Murray Barber
James Moxon
Darren Byford
Natalie Reid
Mark Bright
Sam Lucas
Neil Roche
Amy Felce
David Bennett
James Reid
Simon Wicker
Jenna Powell
Murray Barber
James Moxon
Darren Byford
Natalie Reid
Mark Bright
Sam Lucas
Neil Roche
Amy Felce
David Bennett
James Reid
Simon Wicker
Jenna Powell
Murray Barber
James Moxon
Darren Byford
Natalie Reid
Mark Bright
Sam Lucas
Neil Roche
Amy Felce
David Bennett
James Reid
Simon Wicker
Jenna Powell
Murray Barber
James Moxon
Darren Byford
Natalie Reid
Mark Bright
Sam Lucas
Neil Roche
Amy Felce
David Bennett
James Reid
Simon Wicker