MJ Cunha, runner, Milk VFX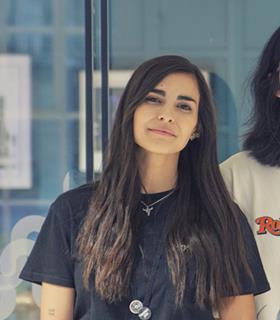 Dedicated Milk VFX runner, Cunha realises the importance of her job and of the value in being able to observe all the various roles it takes to run a facility, she appreciates and has the chance to learn from all the different types of talent. Cunha considers a runner to be like a meerkat: always looking around while multitasking and making she can assist even before someone requires her to do so.
After only two months at Milk, Cunha got the chance to work on her first VFX shots and used her skills to provide roto and prep work for the Netflix film, Rebecca, where she was supported by the head of department.
Cunha studied 2D compositing at Escape Studios when she moved to London, after a completing a graphic design course in Portugal.