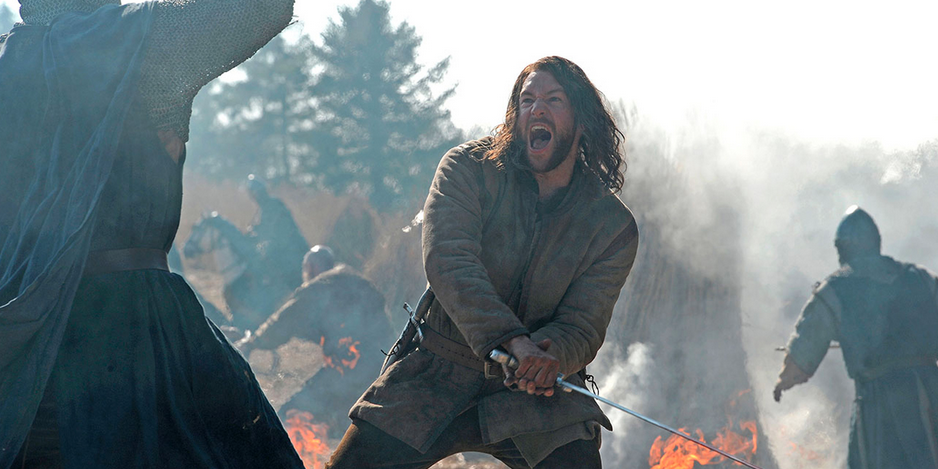 Milk worked on the VFX for Kurt Sutters 2015 The Bastard Executioner for the FX Network.
Director
Paris Barclay, Ciaran Donnelly, Kari Skogland, Billy Gierhart & Ashley Way
Producers
Brian Grazer, Francie Calfo, Paris Barclay & Kurt Sutter
Production Companies
Sutter Ink, Imagine Television, FX Productions & Fox 21 Television Studios
Distributor
FX
Milk VFX Supervisor
Nicolas Hernandez
Milk VFX Producer
Natalie Reid
Release Date
15 September 2015
We all made this happen…
This team of amazing people made this happen. Join our lovely community to work on the most exciting projects with our amazing people.
Natalie Reid
Nicolas Hernandez
Sara Bennett
Ellie McCarthy
Collette Nunes
Sam Lucas
Henry South
Neil Roche
Amy Felce
James Reid
Stefan Brown
Jason Brown
Will Pryor
Claudia Fugazzotto
Joe Arnold
Paul Connaughton
Noel O'Malley
Nastasia Bois
Toby Winder
William Correia
Rachel Ward
Samuel Walsh
Dominic Carus
Nick Webber
Dan Warder
Henning Glabbart
Luciano Lopes
Valerio De Vita
Chiara Talarico
Tomi George
Natalie Reid
Nicolas Hernandez
Sara Bennett
Ellie McCarthy
Collette Nunes
Sam Lucas
Henry South
Neil Roche
Amy Felce
James Reid
Stefan Brown
Jason Brown
Will Pryor
Claudia Fugazzotto
Joe Arnold
Paul Connaughton
Noel O'Malley
Nastasia Bois
Toby Winder
William Correia
Rachel Ward
Samuel Walsh
Dominic Carus
Nick Webber
Dan Warder
Henning Glabbart
Luciano Lopes
Valerio De Vita
Chiara Talarico
Tomi George
Natalie Reid
Nicolas Hernandez
Sara Bennett
Ellie McCarthy
Collette Nunes
Sam Lucas
Henry South
Neil Roche
Amy Felce
James Reid
Stefan Brown
Jason Brown
Will Pryor
Claudia Fugazzotto
Joe Arnold
Paul Connaughton
Noel O'Malley
Nastasia Bois
Toby Winder
William Correia
Rachel Ward
Samuel Walsh
Dominic Carus
Nick Webber
Dan Warder
Henning Glabbart
Luciano Lopes
Valerio De Vita
Chiara Talarico
Tomi George
Natalie Reid
Nicolas Hernandez
Sara Bennett
Ellie McCarthy
Collette Nunes
Sam Lucas
Henry South
Neil Roche
Amy Felce
James Reid
Stefan Brown
Jason Brown
Will Pryor
Claudia Fugazzotto
Joe Arnold
Paul Connaughton
Noel O'Malley
Nastasia Bois
Toby Winder
William Correia
Rachel Ward
Samuel Walsh
Dominic Carus
Nick Webber
Dan Warder
Henning Glabbart
Luciano Lopes
Valerio De Vita
Chiara Talarico
Tomi George
Natalie Reid
Nicolas Hernandez
Sara Bennett
Ellie McCarthy
Collette Nunes
Sam Lucas
Henry South
Neil Roche
Amy Felce
James Reid
Stefan Brown
Jason Brown
Will Pryor
Claudia Fugazzotto
Joe Arnold
Paul Connaughton
Noel O'Malley
Nastasia Bois
Toby Winder
William Correia
Rachel Ward
Samuel Walsh
Dominic Carus
Nick Webber
Dan Warder
Henning Glabbart
Luciano Lopes
Valerio De Vita
Chiara Talarico
Tomi George