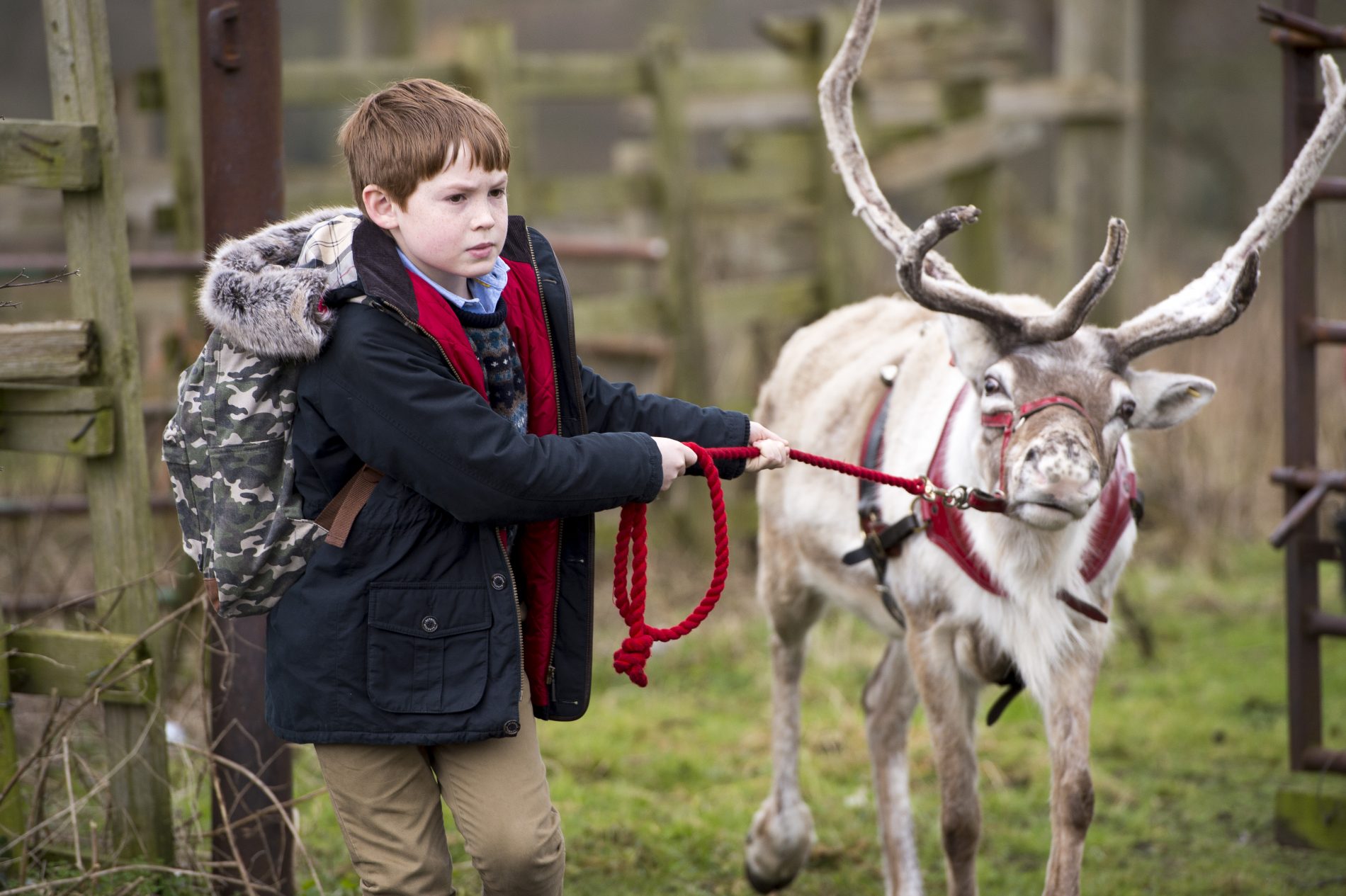 Milk created the visual effects for Scott Free's Christmas 2014 feature film Get Santa.
Milk's work included an expanding chimney which Santa travels down; a CG lock pick; a CG reindeer bottom and tail to create a farting reindeer comedy moment; 2D reindeer fixes; a CG fly and digital matte painting work on the night-time Primrose Hill environment when Santa's sleigh takes off at the end of the film.
Director
Christopher Smith
Producer
Liza Marshall
Production Companies
Scott Free Films, BFI, Screen Yorkshire & Ingenious
Distributor
Warner Bros. Pictures
Milk VFX Supervisor
Sara Bennett
Milk VFX Producer
Nick Drew
Release Date
5 December 2014
We all made this happen…
This team of amazing people made this happen. Join our lovely community to work on the most exciting projects with our amazing people.
Nick Drew
Sara Bennett
Mariangela Suma
Nicolas Hernandez
Sarah Williamson
Collette Nunes
Sam Lucas
Neil Roche
Amy Felce
David Bennett
James Reid
Jason Brown
Gavin Platt
Will Pryor
Natalie Rocks
Robert Nzengou-Tayo
Joe Tarrant
Will Correia
Nick Webber
Muzaffer Korkut
Bastien Mortelecque
Jan Schubert
Dom Alderson
Turlo Griffin
Henning Glabbart
Luciano Lopes
Vasco Cerqueira
Ross Allen
Elisa Simoncelli
Guy Lubin
Daniel Pereira
Tomi George
Chris West
Nick Drew
Sara Bennett
Mariangela Suma
Nicolas Hernandez
Sarah Williamson
Collette Nunes
Sam Lucas
Neil Roche
Amy Felce
David Bennett
James Reid
Jason Brown
Gavin Platt
Will Pryor
Natalie Rocks
Robert Nzengou-Tayo
Joe Tarrant
Will Correia
Nick Webber
Muzaffer Korkut
Bastien Mortelecque
Jan Schubert
Dom Alderson
Turlo Griffin
Henning Glabbart
Luciano Lopes
Vasco Cerqueira
Ross Allen
Elisa Simoncelli
Guy Lubin
Daniel Pereira
Tomi George
Chris West
Nick Drew
Sara Bennett
Mariangela Suma
Nicolas Hernandez
Sarah Williamson
Collette Nunes
Sam Lucas
Neil Roche
Amy Felce
David Bennett
James Reid
Jason Brown
Gavin Platt
Will Pryor
Natalie Rocks
Robert Nzengou-Tayo
Joe Tarrant
Will Correia
Nick Webber
Muzaffer Korkut
Bastien Mortelecque
Jan Schubert
Dom Alderson
Turlo Griffin
Henning Glabbart
Luciano Lopes
Vasco Cerqueira
Ross Allen
Elisa Simoncelli
Guy Lubin
Daniel Pereira
Tomi George
Chris West
Nick Drew
Sara Bennett
Mariangela Suma
Nicolas Hernandez
Sarah Williamson
Collette Nunes
Sam Lucas
Neil Roche
Amy Felce
David Bennett
James Reid
Jason Brown
Gavin Platt
Will Pryor
Natalie Rocks
Robert Nzengou-Tayo
Joe Tarrant
Will Correia
Nick Webber
Muzaffer Korkut
Bastien Mortelecque
Jan Schubert
Dom Alderson
Turlo Griffin
Henning Glabbart
Luciano Lopes
Vasco Cerqueira
Ross Allen
Elisa Simoncelli
Guy Lubin
Daniel Pereira
Tomi George
Chris West
Nick Drew
Sara Bennett
Mariangela Suma
Nicolas Hernandez
Sarah Williamson
Collette Nunes
Sam Lucas
Neil Roche
Amy Felce
David Bennett
James Reid
Jason Brown
Gavin Platt
Will Pryor
Natalie Rocks
Robert Nzengou-Tayo
Joe Tarrant
Will Correia
Nick Webber
Muzaffer Korkut
Bastien Mortelecque
Jan Schubert
Dom Alderson
Turlo Griffin
Henning Glabbart
Luciano Lopes
Vasco Cerqueira
Ross Allen
Elisa Simoncelli
Guy Lubin
Daniel Pereira
Tomi George
Chris West