We're feeling proud of our talented animator James Berkley who has been named a Broadcast Hotshot 2019 in the craft/post category.Congratulations James!
Broadcast Hotshots highlight the brightest, sharpest and most promising individuals aged 30 and under from across the television industry.
Read more in Broadcast's feature below & on the link and their tweet below:
https://www.broadcastnow.co.uk/hot-shots-2019/post-production/5142033.article
Less than five years ago, James Berkley kicked off his career with Milk as a runner. Within four years, he was leading on the animation for major blockbuster projects like Amazon and the BBC's Good Omens adaptation.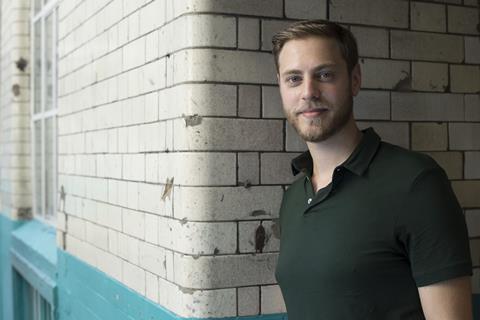 He achieved this through sheer hard work and talent, according to Milk's Will Cohen.
James joined with a "keen interest and passionate eye" and was quickly promoted to junior animator, showing a huge amount of promise and cutting his teeth on Doctor Who. Other credits include ITV drama Victoria and YouTube sci-fi thriller Origin.
"James has a work ethic that goes above and beyond the call of duty whenever needed and without question," says Cohen. "He has on many occasions volunteered to show visiting VFX students and mentees around the studio and share his own experiences and advice with them."
Cohen particularly enjoyed James' work on US film Adrift, on which he spent weeks hand-animating waves for a major storm sequence, handling the challenge with "aplomb and maturity".
Cohen predicts big things for the 29 year-old, who he believes will be "animating everything from fully realistic CG talking to acting creatures" within a decade.
Congratulations to 2019 @Broadcastnow #HotShot James Berkley (@JamesBerkleyVFX) – VFX animator, (@MilkVFX) https://t.co/mtQE5N89V4 pic.twitter.com/3Mxalo1rSW

— Broadcast (@Broadcastnow) August 27, 2019